BREEDERS CORNER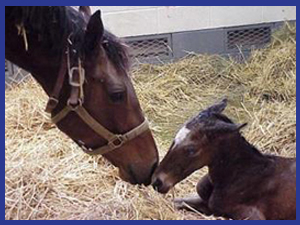 BC breeding is the foundation to racing in British Columbia.
BC NEW FOAL INCENTIVE
All BC Bred 2017 & 2018 Foals that submit a New Foal Incentive Application will receive $1,750 incentive payment providing the foal is registered with Standardbred Canada.
DEADLINE: ALL APPLICATIONS MUST BE SUBMITTED TOTHE HRBC OFFICE NO LATER THAN DECEBMER 31st (YEAR OF FOALING) IN ORDER TO RECEIVE THE INCENTIVE PAYMENT OF $1,750 FOR THE 2017 OR 2018 FOAL.
---
ATTENTION BREEDERS'
One of our HRBC Directors has been in contact with various breeding stables to acquire breedings to raise funds for our Benevolent / Scholarship Fund. We have started the process much earlier this year in hopes that you have not yet secured your breedings.
We will be able to post a list of stallions before the end of November.
Thanking you for your support in advance.
---
Harness Racing BC is proud to announce the 2017 Yearling/Mixed Sale, has been booked for Tuesday, November 28, 2017 in the Showbarn across from the Agriplex. Sale Entry Applications can be found under Events or can be picked up at the HRBC office.
Please stay tuned for further details to follow ....